The 2021 CHRO of the Year Award Recipient!
The recipient for the 2021 CHRO of The Year Award is:
Becky O'Loughlin
Amplity Health
Chief People Officer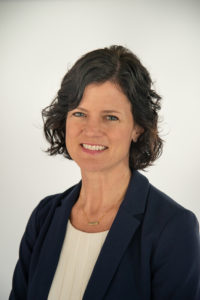 Becky O'Loughlin is the Chief People Officer for Amplity Health. In her role, she is responsible for advancing the global people strategy and upholding Amplity's commitment to be a high performing team for their global colleagues and the clients they serve. She is positioned to advance Amplity's talent brand and lead strategies around talent, leadership, organization and culture. Becky has over 20 years experience in human resources and management consulting. Early in her career Becky worked in management consulting with Accenture before launching her human resources career at QVC and Qurate Retail Group. In her 14 years with QVC and Qurate Retail Group, Becky held multiple leadership positions supporting QVC US, leading HR for QVC International, and leading HR globally for Qurate Retail Group. Throughout her HR tenure, Becky has been focused on managing business transformations that drive organizational alignment, talent management strategies, and a strong company culture. She holds a Bachelor of Science in Business Administration from Le Moyne College.
Becky zooms from West Chester, PA. Becky, her husband Sean, and their three children Will, Finn, and Grace enjoy a busy schedule of sports and activities. They spent 2 years living in Dusseldorf, Germany and enjoy traveling abroad, lake life in upstate New York, and quality time with friends and family. Becky is an avid runner—for mental and physical wellness, the great company of her running friends, and a needed break from video conferences during the pandemic.